CH. LINROSA'S MOONLIGHT SERENADE
(pedigree below)
Can. Am. Ch. Vanderbilt's True Lee, ROMC
x Can. Am. Ch. Vanderbilt's Moonlight Magic, ROMC

Diva was a stunning puppy, so full of herself with an amazingly "look at me" attitude. With energy to burn, she was always into something and entertained everyone around her. Diva was slow to physically mature and it took her a while to discover what she should do with those gorgeous, long legs. Today however, Diva catches the judges' eyes with her typey good looks, beautiful sidegait, flawless rear movement, and her delightful personality.

Diva now lives with John and Joyce.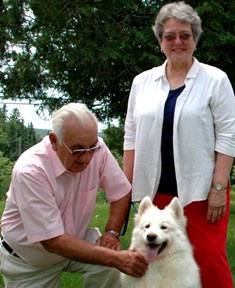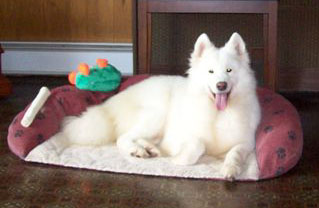 July 2010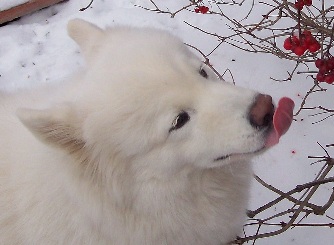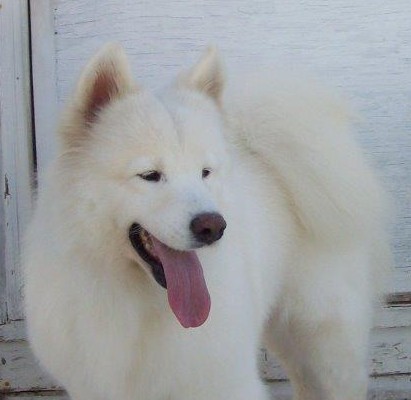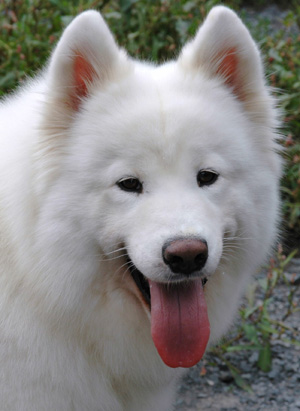 August 2008
******************************
SHOW CAREER
July 27 & 28 & 29, 2007 - On Sunday at the Fredericton Kennel Club shows, Gerald Roulston showed an out of coat Diva under judge Fred Heal and won WB. This final point finished her championship. Way to go Dad!!!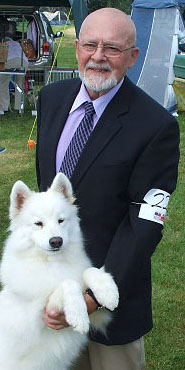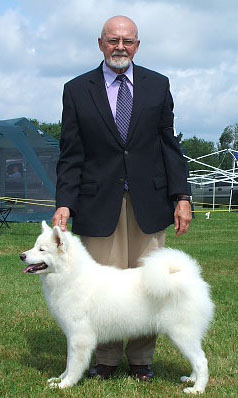 (Tom Neill photos)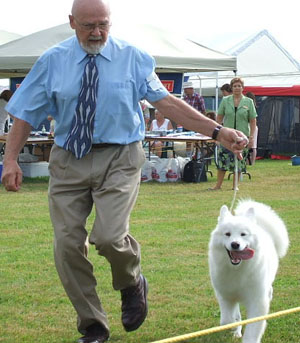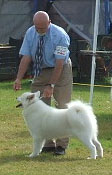 (Tom Neill photo) (Lee Sears photo)

June 9 & 10, 2007 - Diva wins WB x 4 for four more points at the Oromocto Kennel Club, NB shows.
July 28 - 30th, 2006 - Fredericton NB Kennel Club. Diva earns 2 pts going BW under j. Enrique Filippini.
June 10/11 - At the Oromocto, N.B. shows Diva wins WBx3 for 3 pts under judges John Kearley, Charles Cyopik, and Maida Puterman.

*******************************************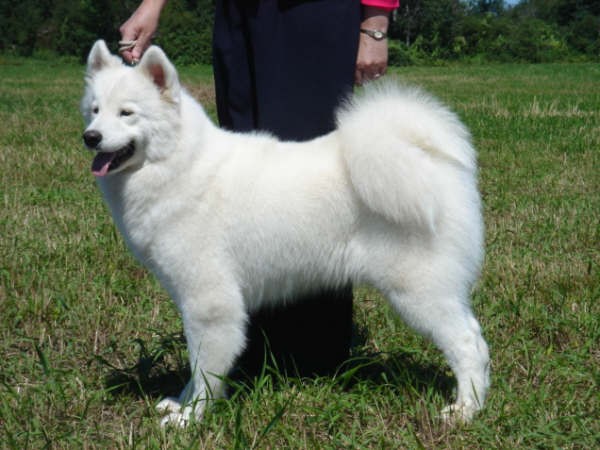 July 2006 - FKC shows|
(Bianca Wakker-Vaags photo)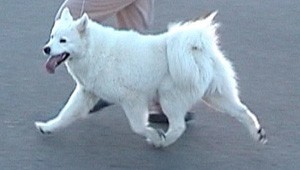 Just having fun| with energy to burn !!
August 2006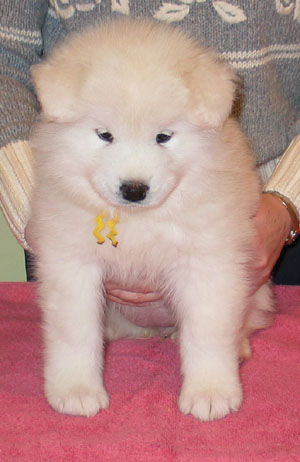 7 weeks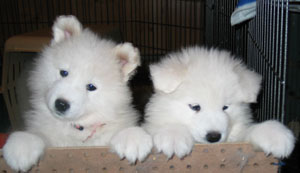 Diva (right)
7.5 weeks old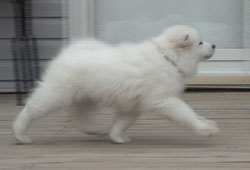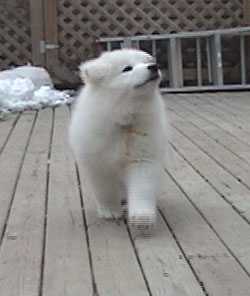 8 weeks